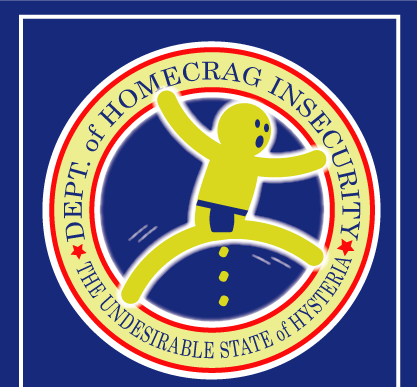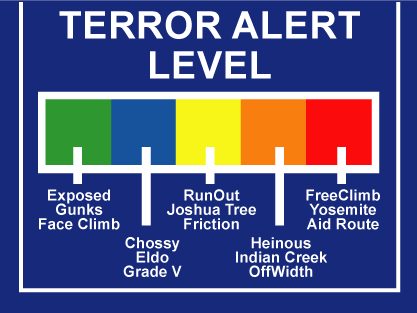 (Note: The artwork is in 2 sections in order to accommodate a larger size for viewing. In print, there is no white "seam" and black line between the top/bottom halves of the design.)
The only thing to fear may be fear, but when you're sketched on a route, fear seems to manifest itself through physical properties.....slick slabby sections, rockfall, exposure that makes you feel you're on the cusp of another dimension... What can you do, but make fun of the thing?
Find products with this design at the ClimbAddict shop in CafePress by hitting the links below:
Terror Alert Category
Or, go directly to the ClimbAddict Storefront!