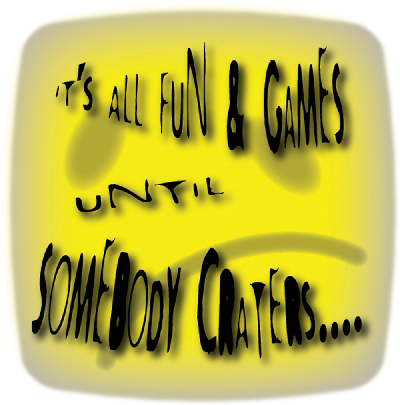 Welllll....it's the truth, ain't it?
Not much more to be said about this design, except that hopefully nobody will ever have to be scraped off the ground while wearing it....
ClimbAddict would like to give back to the community, and so we offer the use of this design, gratis, for any established climber's Search and Rescue organization, to use in conjunction with fundraising projects they might have. Another option is use of the slogan with different graphics, depending on designer ability to handle the work. Interested parties should contact the shopkeeper directly(Happiegrrrl@aol.com) and include the name of their organization, location and contact information(email and telephone w/best times to call).
Find products with this design at the ClimbAddict shop in CafePress by hitting the link below:
It's All Fun & Cames Category
Or, go directly to the ClimbAddict Storefront!