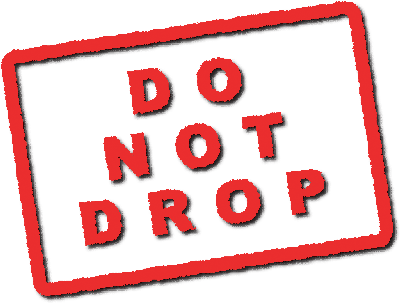 Our first design created, setting the concept for our line; one of irreverent humor. The most fun climbers(in my opinion) are the ones who were gifted with that sophisticated highbrow sense of lowbrow humor.
So....just in case you've picked up a stranger to belay you at the local crag, or got a newbie on the other end of the line, or found a hottie who you want to incorportate into your life, but are concerned they might just not completely understand....this
might
help them focus.
The design is printed on the shirt's back, since having it in front would be pointless. Blood Red color with a grey drop-shadow.
Find products with this design at the ClimbAddict shop in CafePress by hitting the link below:
Do Not Drop Category
Or, go directly to the ClimbAddict Storefront!