One of the reasons that ClimbAddict has
a secondary shop at Zazzle.com
is because not only does Zazzle offer a wide array of fashion t-shirts, but they have microfiber t-shirts, tanks and long sleeved tops.
Long Sleeved Microfiber T-Shirt
Though both our shops have some products exclusively available, many of our most popular designs are available at both. In some cases, you can shop one-stop(such as for t-shirts and coffee mugs), but if you want a Sigg bottle or a microfiber t-shirt, it's one or the other, at least for now.
Zazzle has a different layout than our main shop, where each design is shown on every available product. At Zazzle, you choose "a" t-shirt, or "a mug," from the smaller selection shown for each design. Then, once you've opened that window, you click through for the available products. There are more that 30 t-shirt styles to choose from! And mug choices are from 6 coffee mug options alone, two travel mugs, two frosted mugs and two steins.
To get to the Microfiber items - First, choose your design from out Home Page. Then, simply click on ANY t-shirt. It doesn't matter if it's a men's, women's or kid's style. You'll see a smaller Text message to the bottom right-hand side of the main image, which says "Choose Your Style and Color." Click it!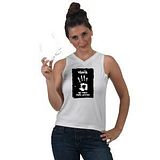 Women's Microfiber Singlet
Decide if you're a man or woman(or shopping in that category) or "All" and a new window will open up showing your design on each of the available options. Along the upper portion of THAT windown, you'll notice subcategories. Our microfiber items are all under the "Sport" category. Click that, and they magically appear. Simply choose the product you're interested in, and a new image with all the details will load.
Sounds complicated? Yeah....I know. It really does. But I promise you that once you go through the motions, it's not so bad after all. Not the way I would have set up an e-commerce site....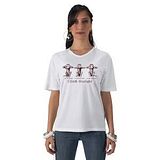 Women's Microfiber T-Shirt

By the way, Zazzle has an excellent reputation for quality products, print technique and customer service, same as our main shop. So never worry that you'll be stuck if you don't like the item once you have it in your hands.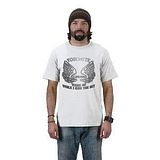 Men's Microfiber T-Shirt
While I have your attention - Did you know that ClimbAddict has expanded, to include a more general selection of designs? Well - we have! And we want your support, too. Our "Mother Ship,"
Outrageous Tees
, is found at
www.OutrageousTees.com
. Our tag line says "T-Shirts for Every Body" and while we may not be there yet, someday our prints WILL come! Won't you please pop over and take a look? And then bookmark, keep coming back to see what we've added and let your friends know about us too.